Arkrat Music Services
CD Catalog
---
My Generation
Abbey Road
---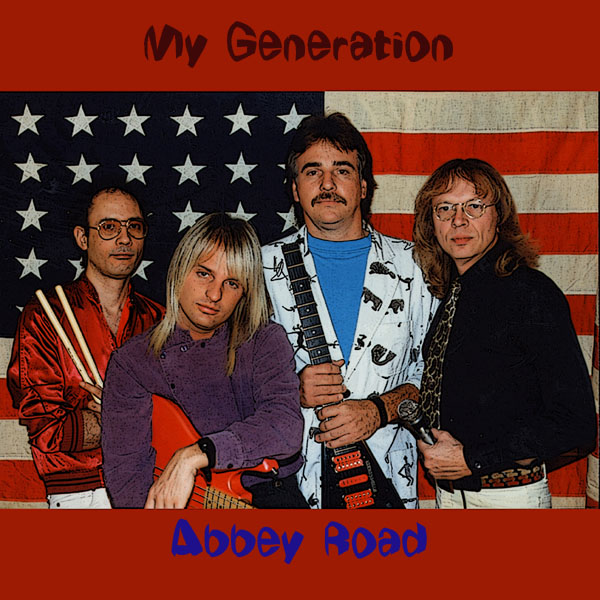 Abbey Road - My Generation [AMS 000013a & AMS 000013b] $30.00
Live Recording at the Abbey Road Restaurant & Grill, Lake Worth, Florida. (Yes, I know the title's been used before). Actually, a pretty good recording all things considered. This was a "classic rock" band; we did almost 100% oldies from the 60's and 70's, (my favorite era of pop music). The keyboards are (finally) loud enough, and these disks contain the only known recording of Reuben playing guitar on stage!

To listen to an excerpt from Lucky Man by Emerson, Lake and Palmer click on the title of the song.

You must have the RealPlayer G2 program installed in order to listen to the piece. If you don't already have it, you can download it from RealPlayer. You can get a copy for free, or get the deluxe version for $29.95.
Volume 1
Pinball Wizard
Love Is A Beautiful Thing
Nights In White Satin
Purple Haze
Changes
Chest Fever
A Whiter Shade of Pale
You Really Got Me
Easy Livin'

Volume 2
White Room
Born Under A Bad Sign
You Can't Do That
Let It Be
Mony, Mony
Gimmi Some Lovin'
Touch Me
Light My Fire
Lucky Man
---
Return to the Arkrat CD Catalog
---