My Generation
---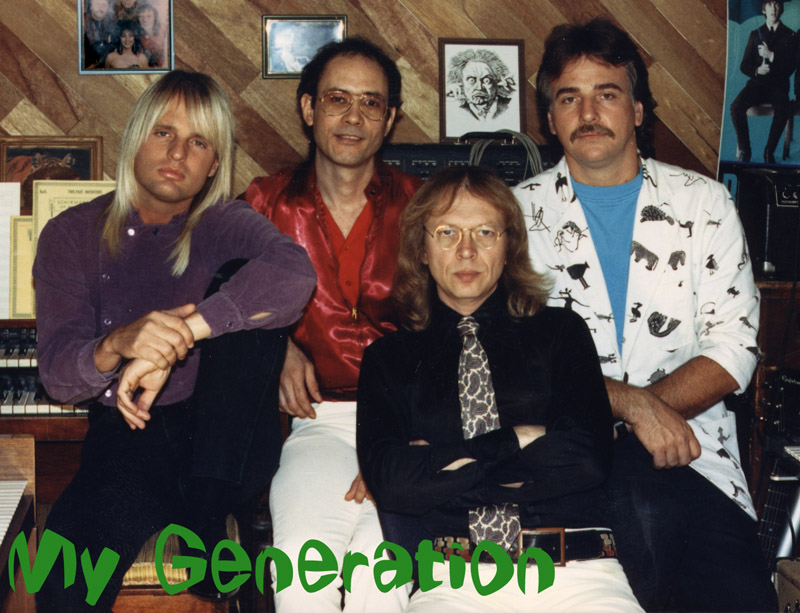 Left to Right: Chip Mills, Michael Hall, Reuben D. Ferguson, Harry J. Hafferkamp
Objects in Background:
Keyboard directly behind Chip - Hammond C-3.
Keyboard to Chip's right - Korg BX-3.
Synthesizer behind Michael, Reuben, and Harry - ARP 2600.
Photo above Chip's head is T minus 1's promo picture.
Photo above Reuben's head is Ludwig van Earfull.
---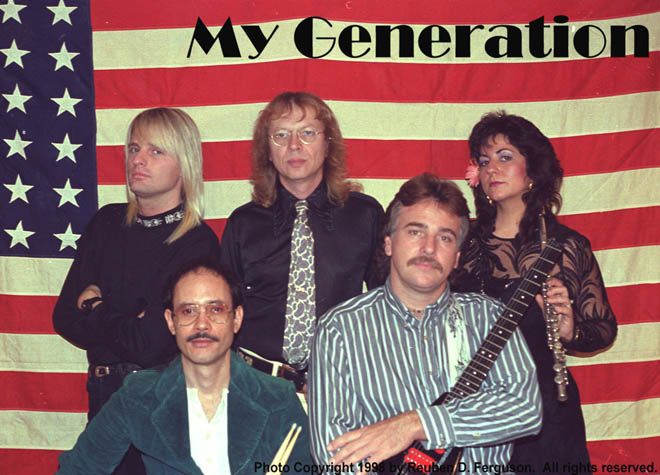 Left to Right: Chip Mills, Michael Hall, Reuben David Ferguson, Harry James Hafferkamp, Patty Pacheco
---

Left to Right: Patty Pacheco, Chip Mills

---
---
Return to the Rock Band Index
Return to Main Index